Lincoln Aquatics
Top quality products, the highest level of service.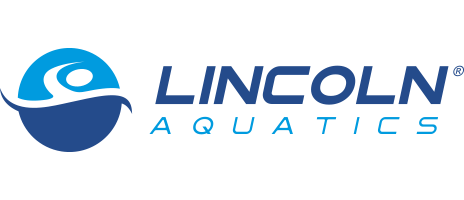 Lincoln Aquatics has been in the aquatics industry since 1954, and today they are the leading distributor in commercial pool equipment, chemicals, and supplies. With over 6,500 products on the market from diving boards to ladders, Lincoln Aquatics supplies New England's widest range of pool equipment.
Pool Supplies from Lincoln Aquatics:
Aquatic Accessibility
Automatic Vacuums
Carbon Dioxide Systems
Chemical Feed Pumps
Chemical Storage
Commercial Pumps
Diving Stands
Flow Meters
Games
Guard Chairs
Hair & Lint Strainers
Handrails & Railings
Heating Systems
Ladders & Grab Rails
Lifeguard Supplies
Main Drain Grates
Racing Lane Lines
Rescue Equipment
Starting Platforms
Test Kits
How To Order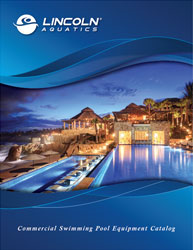 Streamline Aquatics is proud to be the exclusive Lincoln Aquatics representative for the Mid-Atlantic states up through the Northeast. Your order of Lincoln Aquatics products can be placed directly on the Lincoln Aquatics website or by calling toll-free (800) 223-5450.
Have questions or need a product quote? Find your sales representative ›