Orenda Technologies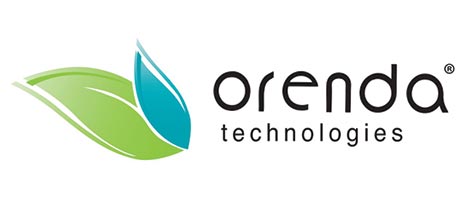 Changing the way the world thinks about water.
Orenda Technologies is all about more meaningful pool care; more deliberate practices and minimal chemical use. The pool is treated proactively, with mindfulness to prevent common problems that pool operators fight every day. Orenda's line of natural pool chemicals are formulated with a solid foundation in science, and meet the strictest standards of quality and purity in the industry: NSF/ANSI Certification, Standards 50 and 60.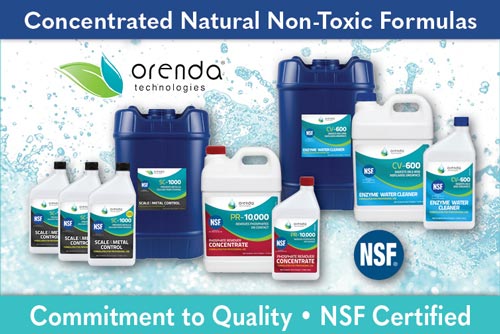 Orenda water treatments each serve a unique purpose in the overall realm of water chemistry, and are designed to be used in harmony with one another. Together, the program can boost sanitizer efficiency, protect pool surfaces and prevent scale, remove phosphates, and clarify the water for that extra shine.
Where Do Phosphates Come From?
How Enzymes Work
Specialty Pool Chemicals from Orenda:
CE-Clarifier: Chitosan Clarifier + Enzyme
CE-SPA: Spa Clarifier + Enzyme
CV-600 Enzyme Water Cleaner
CV-700 Enzyme + Phosphate Remover
PR-10,000 Phosphate Remover
SC-1000 Scale & Metal Control
SPA-500 Pre-Drain Spa Scrub